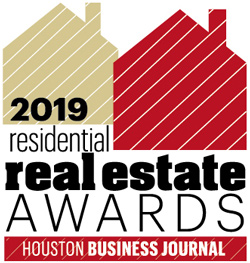 Selling Memorial Park real estate has been the focus of BICE & Associates for the past 21 years. The market is competitive for Sellers, and not covering all of the bases can result in a property selling for less than its true value. Paul and Delana have been providing exceptional service to Memorial Park area Sellers for 21 years. As long time residents of the area, their experience and expertise in this area is recognized city wide.
Objective Property Analysis & Recommendations
We provide an objective evaluation of your property with the sole purpose of providing sound advice as to how it is positioned against the competition in the Memorial Park real estate market. Further, we recommend actions you can take to improve its marketability to properly position it against the competition. There's no substitute for a thorough understanding of competing neighborhood properties and suggestions as to how you can make your property more desirable.
Thorough Memorial Park Real Estate Market Analysis
Pricing the home properly is one of the most important things you can do to assure a timely sale. Over–pricing will result in a much longer time on the market, which gradually erodes Buyer interest and reduces offer prices. Under–pricing is also something that most Sellers wish to avoid.
We will provide you with a detailed Comparative Market Analysis (CMA) for your property. This CMA will show you what similar Memorial Park area properties have recently sold for and also what the currently listed prices are for similar properties. This allows us to collaborate with you to set the optimal listing price.
Marketing Services
The larger number of qualified Buyers that are exposed to your property, the better your opportunity to sell at or very near your listing price. BICE & Associates places your home in the MLS®, (Multiple Listing Service), but doesn't stop there. Your property will be featured on our heavily marketed real estate website as well as syndicated to other major national real estate search sites. In addition, your property will be included in marketing material that is distributed to Prospects at the Bices' Open Houses in the area.
Negotiation & Contract to Closing Services
When a buyer makes an offer, one of our most valuable services come into play. Negotiation in the Memorial Park real estate market requires a thorough knowledge of market trends, recent activity and also of human nature. We've negotiated and closed thousands of contracts, and our help will be invaluable in obtaining the price and terms that are acceptable to you. However, that's just the first negotiation of perhaps several.
Once the buyer has inspections done, often there will be repair negotiations. Paul has over 42 years of experience in repair negotiations and helps Sellers, Buyers and even other Realtors® work through these often stressful issues. In addition, we assist with title company questions, survey questions, appraisal issues and finally the closing documents. The path from an initial contract through a successful closing can be stressful, but we're here to make it as smooth as possible.